US Electronics Distributor Gets an Original Canadian Fulfillment Solution
The Challenge: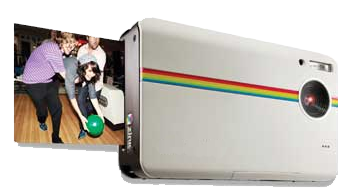 This Links Warehousing & Fulfillment customer had issues with the price of shipping into Canada from the US and the delay on their customers receiving orders due to logistics and customs brokerage. Due to the on-demand nature of their business and the amount or SKUs on offer, they were unable to warehouse product in Canada. Handling returns has been an expensive exercise for consumers and Links' customer.
Our Approach:
Links Warehousing & Fulfillment came up with a drop-shipping/ consolidation business model for our customer. Instead of warehousing all inventory, we decided the best course of action was to warehouse their inventory pertaining to their current orders. We set-up a drop-shipping program for this customer, going from their facility right to our Toronto warehouse. The turn-around on this cross-border shipment would be 24 hours, meaning as soon as it reaches Links facility, it could be broken down for pick up by Canada Post and potentially be at the customers door the following day. Links handles the brokerage and customs clearance on each inbound pallet shipment, and also provides a return address for reverse logistics (customer returns).
Links Warehousing & Fulfillment Value:
Not all warehouses offer this sort of flexible and innovative business model. The advantage for our customer is that they only need to warehouse product in Canada for less than one day. Orders are fulfilled from the US to Canada within a 48 hour window at the same shipping rate a Canadian customer has come to expect. Our customer can now feel like they have a Canadian warehouse without any of the staff or property cost. Links Warehousing & Fulfillment now handles returns for our customer. Once we have at least one pallet of product, we ship it back to our customer in the US. This is The Canadian Distribution Advantage™
Return on Investment:
Our customer has been able to take advantage of doing business in Canada without having an actual physical presence. Their customers are enjoying improved order times, lower shipping rates, and our US customer is seeing an increase in Canadian orders because of this. Having a partner that can supply customs and brokerage services also helps reduce costs to our customer and consumers. Drop-shipping into Canada is a good way to get acclimatised with the Canadian market before sending containers of inventory across the border.